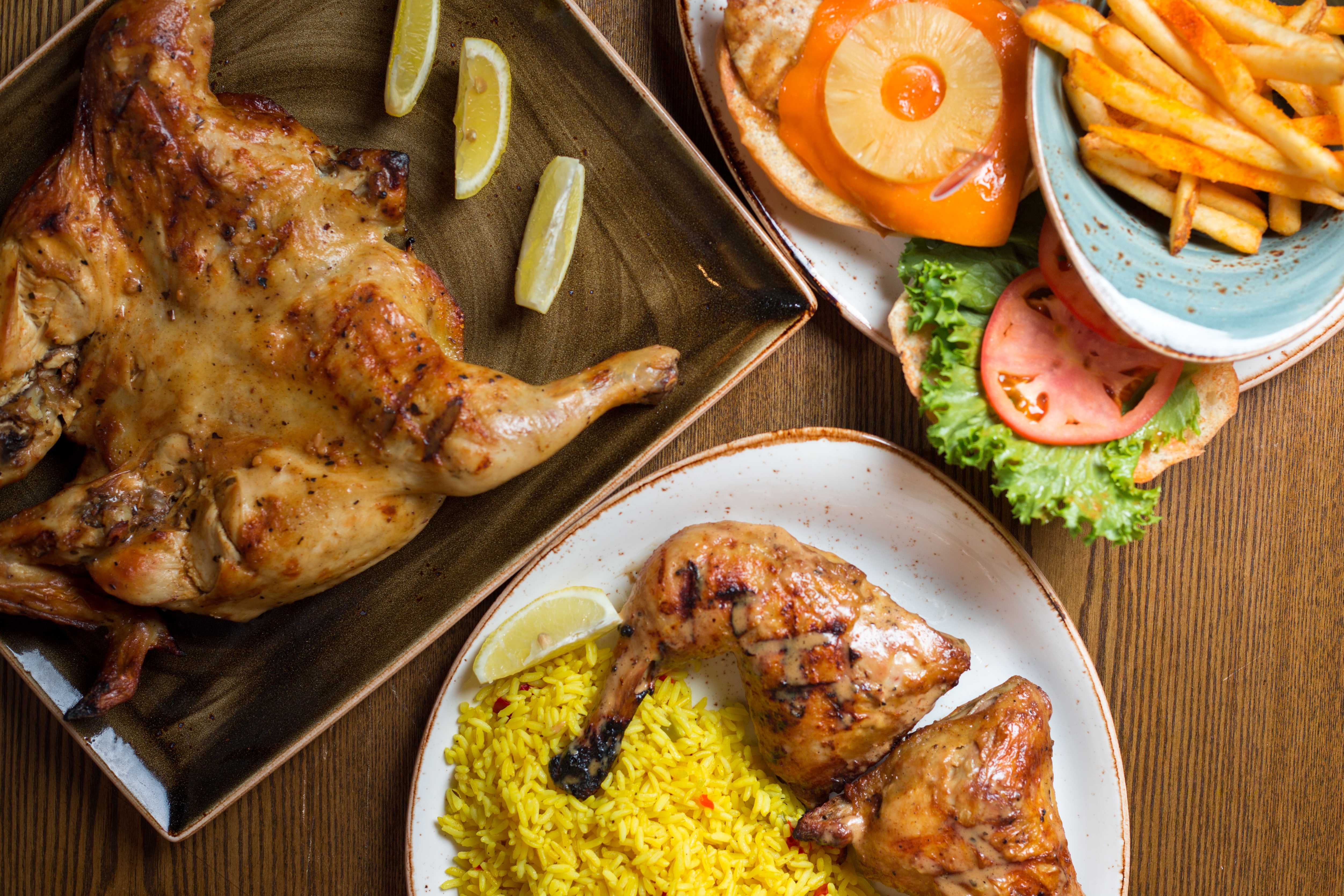 Barcelos Flame Grilled Chicken is an exquisitely designed restaurant keeping in mind the privacy, comfort and warmth of our GUESTS.
Bringing you the African ambiance and blending it with Portuguese style cuisine, it is an experience by itself. Our restaurants are designed to the highest standards of the food industry, with all safety and health regulations implemented carefully.
Barcelos currently boasts 165 outlets in 17 countries across the globe and we are constantly expanding towards new horizons. The current trend which is moving towards poultry products both for health and affordability reasons combined with the Barcelos concept is undoubtedly a recipe for success.
A dedicated team is the driving force behind the operations of this specialist franchise company and this approach of hard work and passion corroborates an ideal business partner for the novice in the food industry. Full operational and managerial training are the pillars of this enterprising company. On going product and systems development supports this concept of franchising and makes for a profitable Fast Food concept.
The Barcelos range of chicken products is known for their quality and generous portions, and promotes return visits to the site. As important as the Barcelos Legend is, so is the marinade recipe used for Barcelos Chicken, which is so old its origins cannot be traced. Using the finest quality chickens, Barcelos Chickens are marinated for 24 hours and then flame grilled to absolute perfection.
With our philosophy that ensures quality, satisfaction and convenience for our customers, Barcelos Flame Grilled Chicken has created systems and support programs that give franchisees the tools they need to build their own successful business. Our brand also offers:
Lower cost of entry and shorter hours than other restaurant concepts.
Single-unit, multi-unit and semi-absentee operations allow for greater financial flexibility.
Simplified menu requires little prep work and allows for a "front of house" focus.
Strong, niche positioning consistent with consumer preferences.